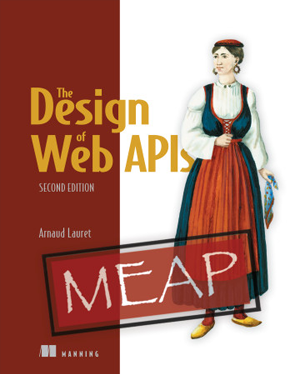 Want to learn how to design simple, user friendly, secure and implementable APIs that do everything they should?
Use code fcclauret to get 37% off my book The Design of Web APIs (works also on any other Manning product!).
Disclosure: the link above is an affiliated link, meaning, at no additional cost to you, I will earn a commission if you click through and make a purchase.
By continuing to use this web site you agree with the API Handyman website privacy policy (effective date , June 28, 2020).