OpenAPI Initiative's
OpenAPI Specification
Without the OpenAPI Specification (fka. Swagger Specification), my job would be a total nightmare. It is a machine readable API description format that I use when I design APIs, when reviewing API designs, documenting APIs, checking that implementation conforms to design and build implementation.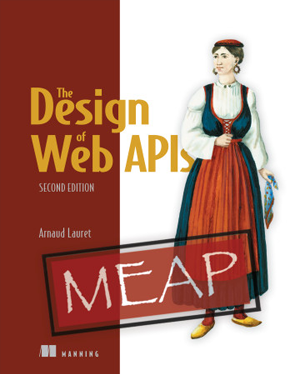 Want to learn how to design simple, user friendly, secure and implementable APIs that do everything they should?
Use code fcclauret to get 37% off my book The Design of Web APIs (works also on any other Manning product!).
Disclosure: the link above is an affiliated link, meaning, at no additional cost to you, I will earn a commission if you click through and make a purchase.
By continuing to use this web site you agree with the API Handyman website privacy policy (effective date , June 28, 2020).